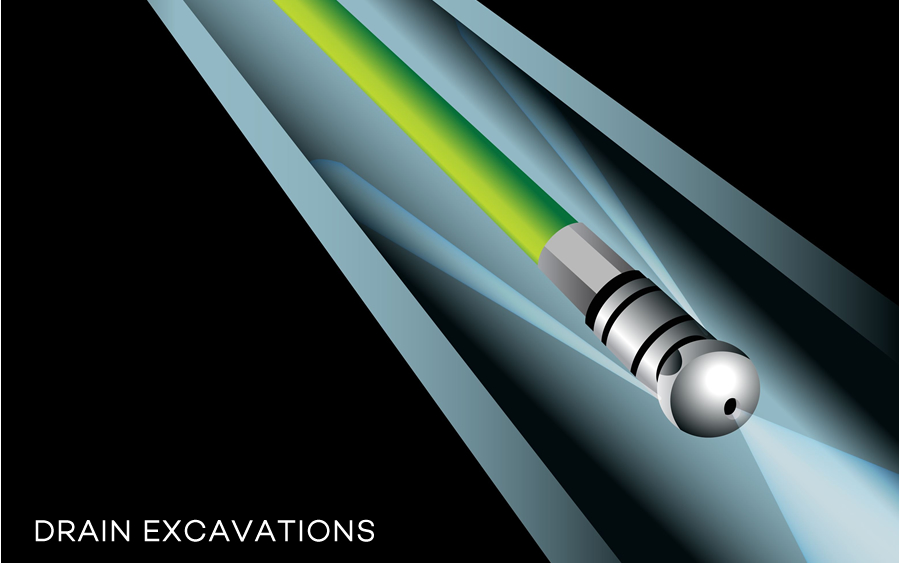 Instant Drains' drain engineers provide an expert drain excavation to expose the pipework and then replace the damaged piping. We will only undertake the excavation once the affected area has been located using our state of the art CCTV drain survey technology. After our high definition camera has discovered the damaged pipe, we will use our precise tracking device to ensure that the extent of our excavation work is kept to a minimum.
We have invested heavily into buying the most thorough and accurate CCTV drain technology, because this ensures all excavation work can be undertaken promptly and precisely. Rather than excavate a large area in order to find the damaged pipe, we can excavate a small area in confidence of finding and replacing the pipe without any hassle. We use specialist equipment for the excavation work, which allows neat cuts into the ground to be taken and this allows the digging to be given without creating too much disruption. Once the pipe has been replaced, we have the equipment to restore the ground over the pipe to how it previously was.
Instant Drains' engineers take every safety precaution necessary to ensure their own safety and to ensure that no further damage is inflicted onto the pipes. You can rely on Instant Drains to provide a prompt, clean and reliable excavation service that ensures that your drains will be restored to full working order and that ground is restored back to how it previously looked.
For more information to to make an enquiry, please do not hesitate to contact us, either by phone on 01277 898000 or here and we will get back to you as soon as we can.